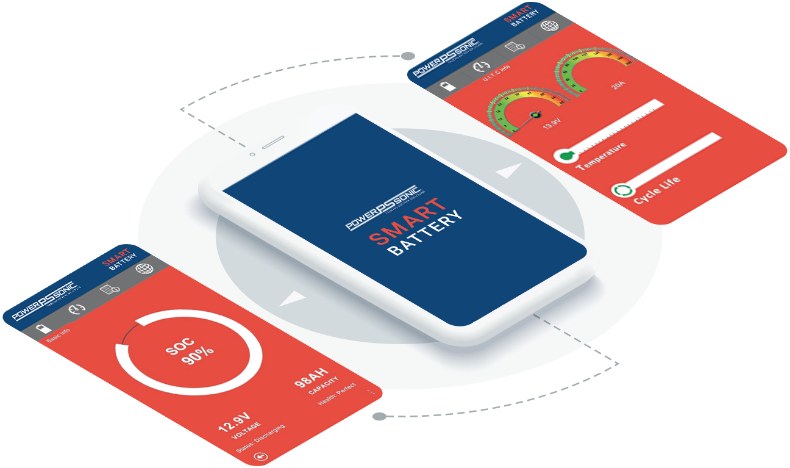 KEEPING YOU IN CHARGE WITH SMARTER BATTERY SOLUTIONS
Utilizing an intelligent Battery Management System (BMS) and Bluetooth® communication, the Power Sonic Lithium Bluetooth® series ensures you can monitor your battery status and localize any potential issues from a smart phone or tablet.

The Lithium Bluetooth® series is a drop-in replacement for lead acid batteries, bringing with it all the benefits of Lithium Iron Phosphate (LiFePO4) technology combined with an intelligent BMS. It delivers up to 70% saving in weight, 70% saving in space, a superior cycle life and charges a lot quicker.

At the heart of every Lithium Bluetooth® battery is an intelligent BMS that monitors and reacts to multiple voltage, current, and temperature events to maximize battery life, performance, and safety. Now with a free Bluetooth® app available you can get instant access to the battery state of charge (SOC), voltage, cycles and a complete log on any potential issues.
Download the user manual