Specials
Exclusive Deals: Save Big On Select Models From Power-Sonic's Lithium Line, Perfect For Your Boat Or RV!
Unleash the power of innovation and embark on unforgettable adventures on both land and sea with Power-Sonic's lithium batteries, currently on sale. These state-of-the-art lithium batteries are perfect for RVs and boats, offering unbeatable power, efficiency, and durability. Whether you're cruising on your boat or exploring the open road in your RV, Power-Sonic lithium batteries deliver exceptional performance. With high energy density, lightweight design, and extended lifespan, these batteries optimize your marine and RV experiences, providing rapid charging, high discharge rates, and the convenience of more power in compact spaces. Designed with advanced safety features, including battery management systems, you can enjoy reliable and worry-free power during all your marine and RV journeys. Upgrade your energy system today and embrace the freedom of dependable power wherever your adventures take you.
Want to know more about how Power-Sonic's state-of-the-art Lithium Batteries can fit in into your RV? No problem, Power-Sonic has put together a fantastic guide with everything you need to know.
View Power-Sonic RV Brochure
Free shipping
Free worldwide shipping and returns - customs and duties taxes included
Customer service
We are available from monday to friday to answer your questions.
Secure payment
Your payment information is processed securely.
Contact us
Need to contact us ? Just send us an e-mail at info@yourstore.com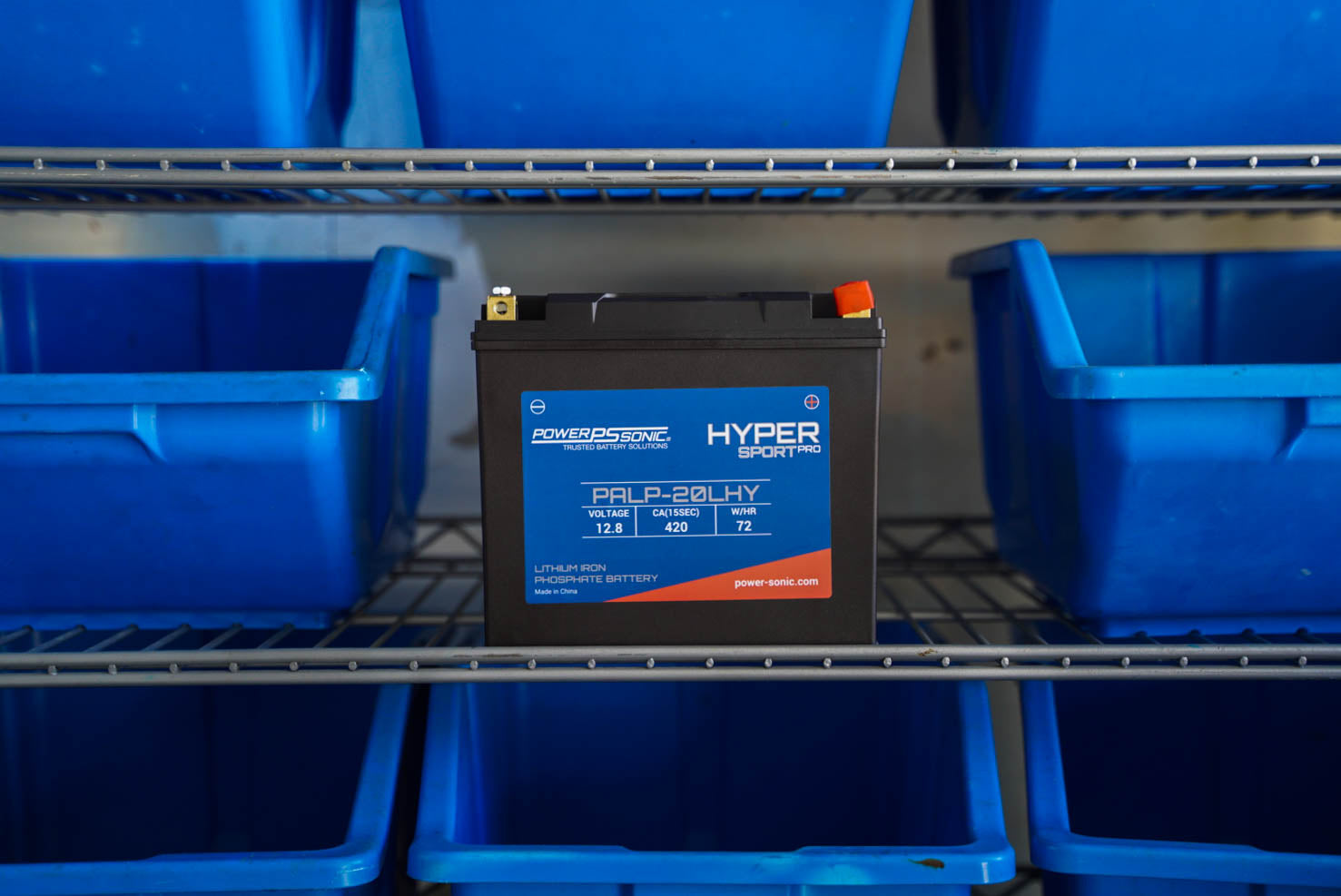 Subscribe to our newsletter
Promotions, new products and sales. Directly to your inbox.